Mission of the Wautoma Public Library
To empower and connect our diverse community by providing equal access to resources that educate, enrich, and entertain.
Featured Resource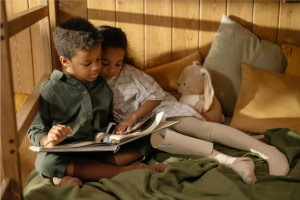 Book Connections
Enrich your connection to children's and young adult books through meet-the-author recordings, read-along performances and more!
Resource provided by Badgerlink.
The Wautoma Public Library is seeking an enthusiastic book-and-people person to work as a part-time Library Clerk. The part-time position offers approximately 9-14 hours per week working the library's closing shift Monday, the opening shift Thursday, and 2-3 Saturdays a month.
The primary responsibility of the part-time Library Clerk is to engage library patrons with friendly customer service and efficiently manage daily circulation operations at the library's customer service desk. The Library Clerk is supervised by the Library Director.
Candidates must possess a high school diploma or equivalent. One year of experience working in a library or customer service position, or any combination of education and experience that provides equivalent knowledge, skill and abilities, is desired.  Candidate must possess proven interpersonal and communication skills, as well as basic computer competency. Flexibility is a plus.
If interested, please bring a cover letter, resume, and list of three professional references to the Wautoma Library or send by email to director@wautomalibrary.org by Thursday, September 21st, at 5pm.