Welcome to the Wautoma Public Library
dedicated to providing the resources to meet the informational, educational, & recreational needs of our diverse community
Featured Resource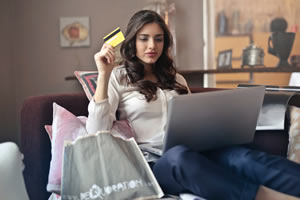 Consumer Reports
Ratings and recommendations of brand-name consumer products and services. Search the full text of this popular publication dating back to 1991!
Need help with this resource? View this video tutorial.
Resource provided by Badgerlink.
Summer is about getting out there and enjoying.  Fabulous food does not need to be sacrificed to relaxing with family and friends.  Sign up for the free cooking class "Packets & Picnics" with Linda Welty and learn how to make your fixings ahead of time so you can enjoy your time off.  Easy, no fuss recipes include but are not limited to: Texas chicken packets, bread pudding, veggie salad, French cheeseburger loaf, turtle tart, & watermelon soda.  Linda will have samples available for you to taste.  Sign up is required as there is limited room for 25 students.  Please call the library today at 920-787-2988.
9th Annual Taste of Wautoma a Success
Thank you to all who joined us for the Wautoma Public Library fundraiser, the Taste of Wautoma.  We appreciate your support!  This fundraiser would not be possible without the participation of the following area businesses:
The Moose Inn                                                               Country Crate Confectionery
Heath Farm Market                                                         The Bread Bar
Cakes by Candy                                                              Mt. Morris Mill & Coffee Shop
Stoneridge Piggly Wiggly                                                 Living Stone Bistro                                          
El Popo Tienda Mexicana                                                 Oakwood Restaurant
Johnny B's Bar & Grill                                                      McDonald's                                            
Additional thanks go out to all the donors for the silent auction items.  Thank you to Dairy Queen of Wautoma for a monetary donation to help cover expenses.  And thank you to all the wonderful volunteers who helped coordinate the event, run the event, set up before and clean up after the Taste of Wautoma.
This was an outstanding year with 189 people in attendance and $6,139 raised toward the 2009 remodel of the Library.  We hope to see you all again next year!
Sincerest Appreciation,
The Wautoma Public Library Board & Staff